A novel approach to target inflammatory diseases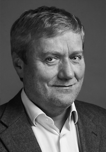 Jean-Jacques Garaud
MD, Cofounder and CEO
Senior executive with broad and deep experience in R&D in the pharmaceutical industry
• Head of Pharma Research and Early Development at Roche (2010 to 2012)
• Head of Development and Chief Medical Officer at Roche (2007 to 2010)
• Non-Executive Director Enyo, Lyon.

Martin Koch
COO
Senior executive with international experience in finance and operational functions.
• CFO of Genticel, a listed French biotech (2007 – 2017)
• Sales Director, Oncology Cephalon Pharma France (2006 – 2007)
• Controlling and Finance Director functions at Elan & Zeneus Pharma UK (2001 – 2005).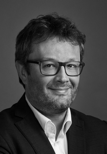 Dr. Marc Derive
PHD, Cofounder, CSO
PhD in immunology and a post-doctoral fellowship at the University of Lorraine, France. MBA HEC
• Led the discovery and early development of TREM-1 inhibitor drug candidates (5 patents, several publications)
• Creation of INOTREM (2013)

Dr. Margarita Salcedo Magguilli
CDO
PhD in Immunology and Tumor Biology at the Karolinska Institute in Stockholm.
• Director of Translational Research at the Oncology R&D Unit, Servier International Research Institute
• Director Translational Medicine, LFB biotechnologies, a French biopharmaceutical laboratory on immunology, hemostasis and intensive care therapeutic areas.