A novel approach to target inflammatory diseases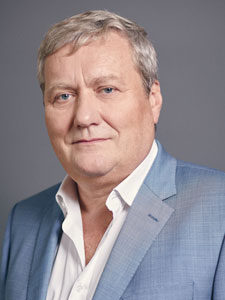 Jean-Jacques Garaud
Chief Executive Officer Inotrem S.A.
Dr Jean-Jacques Garaud is a medical doctor with over 25 years of experience in pharmaceutical research and development in the United States and Europe. He began his industry career as a Clinical Research Physician, and went on to hold positions of increasing seniority at Rhone-Poulenc Rorer and Schering-Plough, where he became Executive Vice President of Worldwide Clinical Research. He subsequently held a number of positions within Novartis, including Global Head of Clinical Research and Development. On moving to F Hoffmann-La Roche, Jean-Jacques became Global Head of Pharmaceutical Development and Chief Medical Officer, and most recently led Roche Pharma Research and Early Development. During his career he led the development and subsequent approval of many pharmaceutical products. Prior to his time in the pharmaceutical industry, Jean-Jacques practiced medicine at the Claude Bernard Hospital in Paris (Infectious Diseases and Intensive Care Medicine) after gaining his medical degree at the University of Paris.
Jason R. Dinges
Jason is an investment advisor at Morningside Technology Advisory LLC, which he joined in 2011. He has extensive experience providing operational and management oversight to early-stage biotechnology companies. Dr. Dinges is also a director of several biopharmaceutical or biotechnology companies, across a broad spectrum of therapeutic areas including: Kezar Life Sciences, Enyo Pharma, CellCentric, Cognito Therapeutics, Cancer Targeting Systems, Matatu, Bacainn Biotherapeutics, ClearB Therapeutics, ApicBio, and Allysta Pharmaceuticals. He has also facilitated multiple financings for private companies. From 2006 to 2011, Dr. Dinges was an associate attorney at Foley & Lardner LLP, practicing intellectual property law in the firm's Chemical, Biotechnology, and Pharmaceutical practice group. Dr. Dinges received his Ph.D. in genetics from Iowa State University and a J.D., with highest distinction, from the University of Iowa College of Law.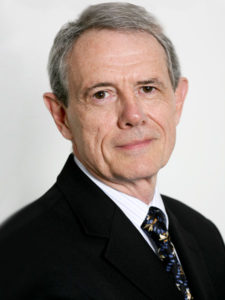 Thierry Hercend
Andera Partners
A medical doctor with a PhD in immunology, Thierry has acquired more than 30 years of experience in the academic sector and the pharmaceutical industry in various therapeutic fields, including oncology and inflammatory diseases. Since 2006, Thierry has been Venture Partner at Edmond de Rothschild Investment Partners (EdRIP). From 2002 to 2005, Thierry was Vice President in charge of the therapeutic oncology sector for Aventis. From 1998 to 2002, Thierry was Vice President (Europe) for research at Vertex Pharmaceuticals. He entered the pharmaceutical industry in 1990 at Roussel-Uclaf as Director of Therapeutic Immunology and then Scientific Director of the Health Division. Before joining the industrial sector, Thierry was a department head, responsible for the Immuno-Hematology laboratory at Gustave Roussy Villejuif Institute, France, and director of the INSERM U333 unit dedicated to the immunology of tumors and professor of immunology at Université de Médecine-Paris XI, France. Thierry is the author of more than 120 publications in oncology, autoimmune diseases and transplantation.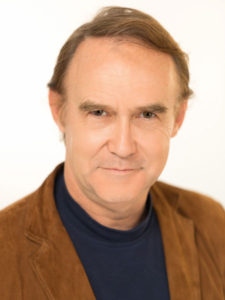 Gilles Nobécourt
Gilles has been a Partner at Andera (ex Edrip) since 2002. Prior to this he worked as a consultant dedicated to pharmaceutical and biotechnology companies for Russell Reynolds & Associates. In 1988, Gilles started at Rhône-Poulenc Group as Vice President, Public Affairs. In 1992, he was appointed Vice President, assistant to the Chairman and CEO of Rhône-Poulenc Rorer, the pharmaceutical affiliate of Rhône-Poulenc. He then became a founding member of RPR Gencell, the biotechnology division of Rhône-Poulenc Rorer. Initially General Manager for Europe, he subsequently became deputy General Manager of the Division based in San Francisco until 1999. He was then appointed General Manager of a commercial subsidiary in Mexico City. Before he started at Rhône-Poulenc, he was a Field Officer for the United Nations High Commissioner for Refugees in Africa and Central America, advisor to the French Prime Minister (1984-1986), advisor to the French Minister for Industry and Research (1983), Chief of Staff to the President of Languedoc Roussillon Regional Council (1982) and Social Advisor in the French Senate (1981-1982). Gilles graduated from the Paris Institute for Political Sciences ('Sciences Po Paris') in 1980, holds also a Master degree in applied economics and a certificate from the Stanford Global School of Business.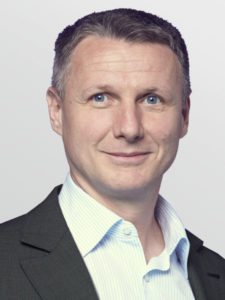 Graziano Seghezzi
Graziano Seghezzi is Managing Partner at Sofinnova Partners which he joined in 2006. He seed funded and was on the Board of GlycoVaxyn which was sold to GlaxoSmithKline in 2015 and Omthera Pharmaceuticals which went public on Nasdaq in 2013, then was sold to AstraZeneca later that year. Graziano also seed invested and is on the Board of Mission Therapeutics (United Kingdom), Crescendo Biologics (United Kingdom) and Hookipa Biotech (Austria). He promoted and is on the Board of BiovelocITA, Italy's first biotech accelerator. Graziano started his career in venture capital in 2001 at Sofinnova Partners and then joined Index Venture in 2003. Prior to that, Graziano spent five years working in academic research at New York University's School of Medicine, studying oncology and cardiovascular diseases. Graziano holds a degree in genetics and microbiology from the University of Pavia (Italy) and an MBA from RSM-Erasmus University (Netherlands).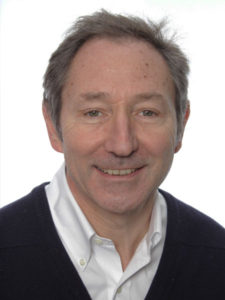 François Thomas
President of Inserm Transfert Initiative (ITI).
Dr. François Thomas is a medical oncologist and a former assistant professor at the Gustave Roussy Institute. He also holds an MBA from MIT (Boston). François Thomas was successively vice president (VP) for clinical development of Ipsen, managing partner of Bioserve Ltd, VP in charge of pharmacogenomic programs and licensing at Genset, partner in the venture capital firm Atlas Venture, in charge of healthcare banking activities at Bryan Garnier, and president of Cytheris. His professional activity over the last 15 years has been dedicated to the creation and development of biotech companies in Europe.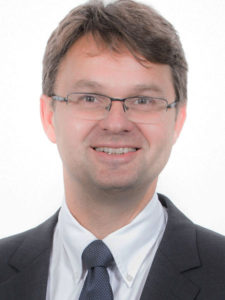 Thomas Moeller
Biomindinvest
Mr. Moeller has strong experience in the valuation of early stage and start-up companies in the life science sector and large multinational organizations. Until 2003 he worked as Chief Financial Officer at NMT New Medical Technologies focusing on private equity investments in biopharmaceutical and biotechnological companies. He was financial advisor in several private biotechnology investments of NMT and responsible for financial aspects of the portfolio companies of NMT. Before joining NMT, he worked from 1992-2001 as a Senior Manager at PricewaterhouseCoopers in Switzerland and the United States gaining vast experience in early stage and start-up companies in the life science sector as well as large multinational organizations. Mr. Moeller has a degree as Swiss certified public accountant in 1996 as well as a master degree in economics and business administration from the University of Basel in 1991.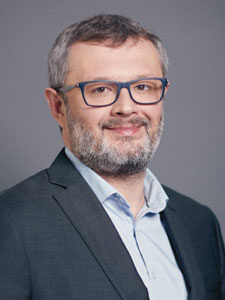 Marc Derive
Chief Scientific Officer Inotrem S.A.
Dr. Marc Derive, PhD, is the co-founder and actual Chief Scientific Officer of INOTREM. After successfully completing a Masters degree of Business and Engineering, he joined the team of Professor Sebastien Gibot in 2007 to complete a PhD in immunology and a post-doctoral fellowship at the University of Lorraine, France. He worked on the role of TREM-1 in the pathogenesis of septic shock and other acute and chronic inflammatory conditions. Marc Derive completed his scientific background with education in business and administration at HEC business school (Paris). His work has led to the development of TREM-1 inhibitor drug candidates, 4 patents, several publications and the creation of INOTREM in 2013.