A novel approach to target inflammatory diseases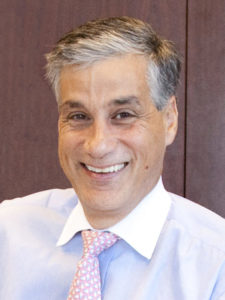 Luke Beshar
Chairman of the Board
Luke Beshar is a seasoned biotechnology executive and financial expert with more than 35 years of general and financial management experience at various public and private companies. Mr. Beshar currently serves as Chairman of the Board of Protara Therapeutics, Inc., a publicly held company focused on immuno-oncology. He also serves as director and chair of the audit committee of Omega Therapeutics. From 2014 until it was acquired by Pfizer in November 2021, he served as a director and was chair of the audit and compensation committees at Trillium Therapeutics Inc. From 2015 to 2021, Mr. Beshar served as a director and chair of audit committee of REGENXBIO Inc. Prior to this, he was Executive Vice President and Chief Financial Officer of NPS Pharmaceuticals, Inc. until it was acquired by Takeda (Shire plc), and Executive Vice President and Chief Financial Officer of Cambrex Corporation. Mr. Beshar holds a B.S. degree in Accounting and Finance from Michigan State University, is a graduate of The Executive Program at the Darden Graduate School of Business at the University of Virginia and is a Certified Public Accountant.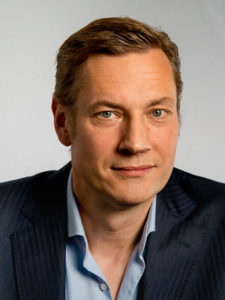 Dr. Sven Zimmermann
Chief Executive Officer of Inotrem
Dr. Sven Zimmermann has more than 15 years of experience in the pharmaceutical industry, and as a senior executive he successfully managed the strategic development of several advanced clinical stage biotech companies. Prior to joining Inotrem, Sven served as Chief Financial Officer at MetrioPharm, a Swiss biopharmaceutical company. He benefits from a wide ranging experience in corporate finance and capital raisings, and has been involved in several recent exits such as Novimmune's asset sale to Swedish Orphan Biovitrum, Auris Medical's IPO on Nasdaq as well as the acquisition of PregLem by Gedeon Richter. He began his career in the financial industry working for UBS as an Equity Analyst. He obtained a PhD in molecular biology from the University of Zurich and spent several years as a researcher in the fields of oncology, and virology.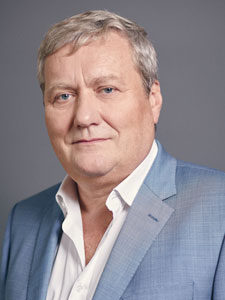 Dr. Jean-Jacques Garaud
Executive Vice-President, Head of Scientific and Medical Affairs of Inotrem
Dr. Jean-Jacques Garaud is a medical doctor with over 35 years of global experience in pharmaceutical research and development in the United States and Europe. He began his industry career as a Clinical Research Physician and went on to hold positions of increasing seniority at Rhone-Poulenc Rorer and Schering-Plough, where he became Executive Vice President of Worldwide Clinical Research. He subsequently held a number of positions within Novartis, including Global Head of Clinical Research and Development. On moving to F Hoffmann-La Roche, Jean-Jacques became Global Head of Pharmaceutical Development and Chief Medical Officer, and most recently led Roche Pharma Research and Early Development until 2012. He became the CEO and co-founder of Inotrem in 2013. During his career he led the development and subsequent approval of many pharmaceutical products. Prior to his time in the pharmaceutical industry, Jean-Jacques practiced medicine at the Claude Bernard Hospital in Paris (Infectious Diseases and Intensive Care Medicine) after gaining his medical degree at the University of Paris.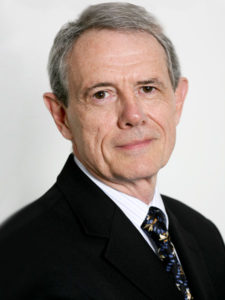 Thierry Hercend
Non Executive Independent Director
A Medical Doctor with a PhD in immunology, Thierry has acquired more than 35 years of experience in the academic sector and the pharmaceutical industry in various therapeutic fields, including oncology and inflammatory diseases. From 2014 to 2022, Thierry served as Chairman of Inotrem's Board of Directors. He has been a Venture Partner at Andera since 2006. From 2002 to 2005, Thierry was Vice President in charge of the Oncology Therapeutic Area for Aventis (then Sanofi-Aventis). From 1998 to 2002, Thierry was Vice President (Europe) for research at Vertex Pharmaceuticals. He entered the pharmaceutical industry in 1990 at Roussel-Uclaf as Director of the Immunology Therapeutic Domain and then Scientific Director of the Health Division. Before joining the industrial sector, Thierry was responsible for the Immuno-Hematology laboratory at the Villejuif Gustave Roussy Institute, France, Director of the INSERM U333 unit dedicated to the immunology of tumors, and Professor of Immunology at the Medical University Paris XI. Thierry is the co-author of more than 120 publications in oncology, autoimmune diseases and transplantation.
Jason R. Dinges
Jason is an investment advisor at Morningside Technology Advisory LLC, which he joined in 2011. He has extensive experience providing operational and management oversight to early-stage biotechnology companies. Dr. Dinges is also a director of several biopharmaceutical or biotechnology companies, across a broad spectrum of therapeutic areas including: Kezar Life Sciences, Enyo Pharma, CellCentric, Cognito Therapeutics, Cancer Targeting Systems, Matatu, Bacainn Biotherapeutics, ClearB Therapeutics, ApicBio, and Allysta Pharmaceuticals. He has also facilitated multiple financings for private companies. From 2006 to 2011, Dr. Dinges was an associate attorney at Foley & Lardner LLP, practicing intellectual property law in the firm's Chemical, Biotechnology, and Pharmaceutical practice group. Dr. Dinges received his Ph.D. in genetics from Iowa State University and a J.D., with highest distinction, from the University of Iowa College of Law.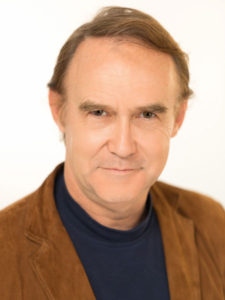 Gilles Nobécourt
Gilles has been a Partner at Andera (ex Edrip) since 2002. Prior to this he worked as a consultant dedicated to pharmaceutical and biotechnology companies for Russell Reynolds & Associates. In 1988, Gilles started at Rhône-Poulenc Group as Vice President, Public Affairs. In 1992, he was appointed Vice President, assistant to the Chairman and CEO of Rhône-Poulenc Rorer, the pharmaceutical affiliate of Rhône-Poulenc. He then became a founding member of RPR Gencell, the biotechnology division of Rhône-Poulenc Rorer. Initially General Manager for Europe, he subsequently became deputy General Manager of the Division based in San Francisco until 1999. He was then appointed General Manager of a commercial subsidiary in Mexico City. Before he started at Rhône-Poulenc, he was a Field Officer for the United Nations High Commissioner for Refugees in Africa and Central America, advisor to the French Prime Minister (1984-1986), advisor to the French Minister for Industry and Research (1983), Chief of Staff to the President of Languedoc Roussillon Regional Council (1982) and Social Advisor in the French Senate (1981-1982). Gilles graduated from the Paris Institute for Political Sciences ('Sciences Po Paris') in 1980, holds also a Master degree in applied economics and a certificate from the Stanford Global School of Business.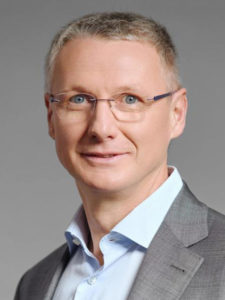 Graziano Seghezzi
Graziano Seghezzi, managing partner, joined Sofinnova Partners in 2006 and is an active member of the investment team for the Sofinnova Capital Funds.
Graziano serves on the Board of Directors of several companies he helped create and finance, including GlycoEra, Enthera, HotSpot Therapeutics, Erydel, Inotrem, Mission Therapeutics, and Crescendo Biologics. He is responsible for a number of substantial exits, including Corvidia Therapeutics, which was sold to Novo Nordisk for €2.1 billion in 2020; Hookipa Pharma, floated on the Nasdaq in 2019; GlycoVaxyn, sold to GlaxoSmithKline in 2015, and Omthera Pharmaceuticals, which went public on the Nasdaq in 2013 and was then sold to AstraZeneca the same year. He has also been the main driver behind Sofinnova Partners' growing presence in his native Italy, establishing the country's first biotech accelerator, BiovelocITA, in 2015, and the Sofinnova Telethon Fund in 2018. He started his career in venture capital in 2001 at Sofinnova Partners and was at Index Ventures from 2003 to 2006. Prior to that, Graziano spent five years working in academic research at New York University's School of Medicine, studying oncology and cardiovascular diseases. Graziano holds a degree in genetics and microbiology from the University of Pavia, Italy, and an MBA from RSM-Erasmus University, The Netherlands.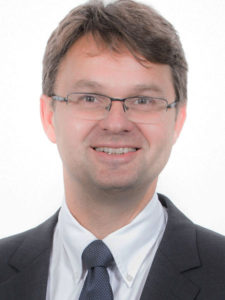 Thomas Moeller
Biomindinvest
Mr. Moeller has strong experience in the valuation of early stage and start-up companies in the life science sector and large multinational organizations. Until 2003 he worked as Chief Financial Officer at NMT New Medical Technologies focusing on private equity investments in biopharmaceutical and biotechnological companies. He was financial advisor in several private biotechnology investments of NMT and responsible for financial aspects of the portfolio companies of NMT. Before joining NMT, he worked from 1992-2001 as a Senior Manager at PricewaterhouseCoopers in Switzerland and the United States gaining vast experience in early stage and start-up companies in the life science sector as well as large multinational organizations. Mr. Moeller has a degree as Swiss certified public accountant in 1996 as well as a master degree in economics and business administration from the University of Basel in 1991.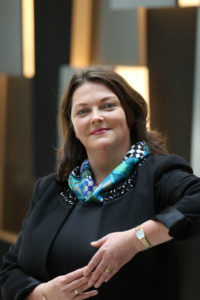 Ena Prosser, Ph.D.
Fountain Healthcare Partners
Dr Ena Prosser is a Partner in Fountain Healthcare Partners. Ena was part of the team that raised Fountain's initial fund in 2008 and subsequent funds in 2014 and 2018. Ena is a PhD biotechnologist by training and has a broad background in international alliance and intellectual property management. She has led due diligence projects on technologies and products within the specialty pharma, diagnostic, device and biotechnology areas. She led the investment in Genable Ltd (sold to Spark Therapeutics Inc in 2013), led the Series B investment in NeRRe Therapeutics Ltd and KaNDY Therapeutics Ltd, and joined the board of Inotrem S.A. (France) in 2020.
Ena was formerly Director of BioResearch Ireland at Enterprise Ireland. In this role, she led a large team to identify, fund, protect and exploit relevant Intellectual Property, commercialise lifescience technologies and review investment opportunities in R&D.
Prior to Enterprise Ireland, Ena held various R&D and project management roles within Elan Corporation and had extensive involvement in drug delivery development, licensing and acquisition projects over a 9-year period. Ena has a strong innovation policy background and was a member of the Irish Government Innovation Taskforce in Intellectual Property, ICSTI and Knowledge Transfer Ireland. Ena works closely with leading ophthalmology research charity Fighting Blindness Ireland. Ena is an Adjunct Professor at University College Dublin and a member of the Institute of Directors (Ireland).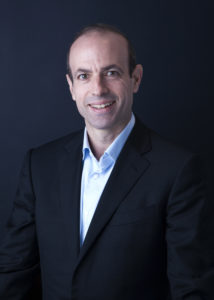 Aris Constantinides
Kreos Capital
Aris has more than 20 years' experience in financing innovative high-growth companies. He is responsible for identifying, assessing and managing UK and continental European transactions particularly in healthcare as well as participating in the management and execution of Kreos's overall strategy. Prior to joining Kreos 2 years ago, Aris established NBGI's investment activity, which he built and grew into a leading medtech investor in Europe. He led and managed investments in more than 15 companies across Europe and the US and achieved several successful exits through M&A and IPO. Previously he held senior positions with Deutsche Bank's DB Capital Partners and CSFB's Cabot Square Capital, leading investments in companies across various sectors. He began his career at Bankers Trust as a structurer of innovative financial products. Aris holds Mechanical Engineering degrees from MIT (SM) and Imperial College (B.Eng) as well as an MBA from INSEAD. Aris is fluent in English, French and Greek and speaks business level Spanish.